Managed Service Providers
Help customers strengthen their security posture and reduce risk with CYRISMA's feature-rich, consolidated risk management platform
With cyber-attacks against large enterprises coming under greater scrutiny, cybercriminals are increasingly shifting their focus to small and midsize businesses (SMBs) – organizations that depend on MSPs and MSSPs to protect their IT infrastructure. CYRISMA's multi-tenant risk management platform enables managed service providers to deliver top-notch security services to their SMB customers across the globe – all in one single interface.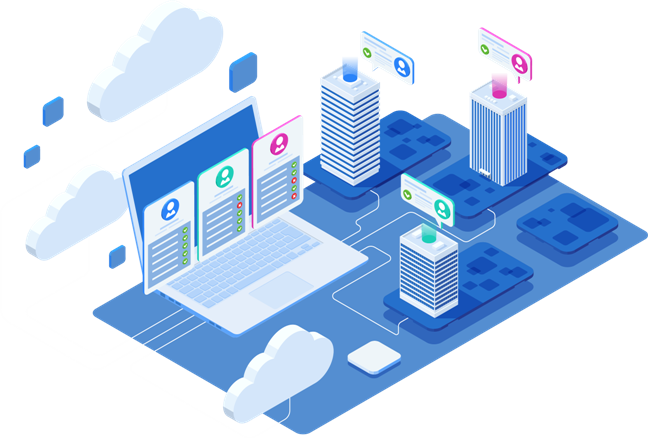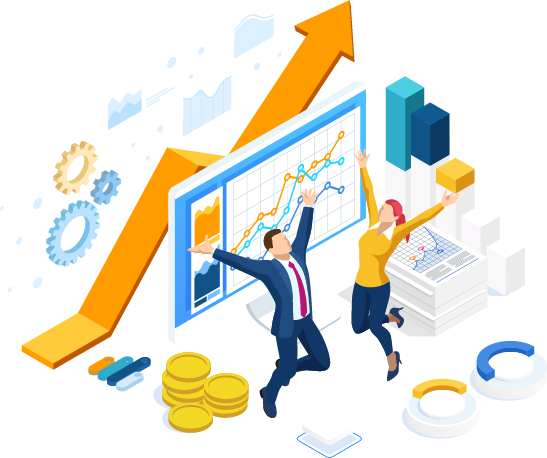 The cloud-delivered solution allows MSPs, SOC-as-a-Service providers, Incident Response firms and cybersecurity consulting firms to discover and mitigate risks in their customers' environments remotely, helping them build resilience and stay protected against threats.
With multiple risk management capabilities included in one product, our managed service partners don't need to deal with the complexity of using multiple vendor solutions to deliver individual services. CYRISMA is also easy to use and affordable, with all features available out of the box and no hidden costs.
How CYRISMA addresses customer pain points
Security teams' biggest pain points today include operational complexity due to too many siloed tools, difficulty in getting traction and attaining positive security outcomes, budget constraints, talent shortage, and the inability to effectively communicate cyber risk and the need for security investment to management.
Here's how CYRISMA addresses these pain points:
Ease of use
CYRISMA is feature-rich yet easy to use, with customers ready to start using the platform
Read More
within a couple of hours of deployment. You get all risk management features and can go from discovery to mitigation and recovery on a single, centralized interface.
Focus on positive security outcomes
With CYRISMA, you follow a data-driven, outcome-focused approach to risk management.
Read More
Scan results include detailed recommendations and actionable steps for mitigation. You can also establish accountability by assigning mitigation tasks to specific team members and setting start and end dates.
No need for additional investment in resources
Because CYRISMA is so easy to use, anyone in your existing team can learn how to use the platform
Read More
and start taking steps to reduce risk on day one. You are ready to go within 1.5 hours and that includes training AND deployment.
Competitive pricing, no hidden costs
One of the fundamental reasons CYRISMA was developed was to bring affordability back
Read More
to cyber security and allow everyone the opportunity to have an effective platform at a low cost. The platform is priced competitively and you are not charged for additional features.
Leadership buy-in
CYRISMA breaks down cyber risk into multiple categories and presents scan results
Read More
on easy-to-read dashboards. Anyone from the CEO to the Director of IT can look at the risk scores for each category and skim through risk assessment reports to quickly understand the organization's risk posture and month-on-month progress.
Multiple capabilities in a single platform
One of the biggest pain points for security teams today is the need to use multiple siloed security
Read More
solutions for effective protection against threats. By delivering multiple risk management capabilities in a single platform, CYRISMA removes the need for multiple point solutions and minimizes console switching.
Easy compliance monitoring
Meeting regulatory compliance requirements continues to be extremely important
Read More
in cybersecurity. CYRISMA's compliance tracker crosswalks with all the top compliance requirements and gives you real-time information about your current performance and how to move closer to full compliance.
Establishing accountability
CYRISMA comes with a powerful mitigation engine that gives you the ability to set up
Read More
and track progress on mitigation plans. You can assign tasks to team members and quickly identify who is overdue on any outstanding mitigation tasks – or even better – celebrate who is completing their tasks.
Reduced complexity
CYRISMA's number one goal when it hit the marketplace was to remove complexity
Read More
and bring simplicity to security. The platform is incredibly user friendly and easy to set up, and comes with simple dashboards that allow users at all levels to understand risk factors.
Fast and Seamless Onboarding
Get expert guidance on product features and capabilities when using CYRISMA for the very first time. We'll take you through the technical set-up in just under two hours and provide you access to your dedicated partner portal with an abundance of technical, sales and marketing collateral.
CYRISMA Certification Program
Get the knowledge and certifications your team needs to succeed. Build your technical competencies and become a platform expert through the CYRISMA Certification Program. The Program is free for partners and enables your team members to use CYRISMA's powerful features to their full potential. Become a certified CYRISMA Security Administrator.
Partner Support and Expert Guidance
Get technical support quickly when you run into a problem. Contact a CYRISMA Technical Support Specialist or Customer Support Specialist via the CYRISMA Support Center, email or live chat. In addition to talking to our support specialists, you can browse through our extensive Knowledge Base which includes a whole range of self-service troubleshooting articles.
Increase your monthly recurring revenue (MRR)
We understand that increasing revenue is the bottom line for all businesses, and we're here to help you grow. A dedicated Partner Success Manager will provide the support you need to help you go to market with the white-labeled CYRISMA platform, and work with you to increase your monthly recurring revenue (MRR).
Discover how CYRISMA can help protect your business
Schedule a demo and get a first-hand look