CYRISMA Platform Overview
CYRISMA provides a complete cyber risk assessment and mitigation ecosystem to organizations, MSPs and MSSPs in a single, unified platform. The cloud-delivered solution is easy to deploy and use, with capabilities for internal and external vulnerability scanning, data sensitivity scanning, secure configuration assessment, dark web monitoring, and risk monetization.
With CYRISMA, you can Discover, Understand, Mitigate and Manage your own and your clients' cyber risk – all on a single pane of glass – removing the need for multiple point solutions to handle different components of risk management. The platform allows you to quickly find the security gaps and weaknesses in your environment, and reduce cyber risk based on actionable recommendations and mitigation plans.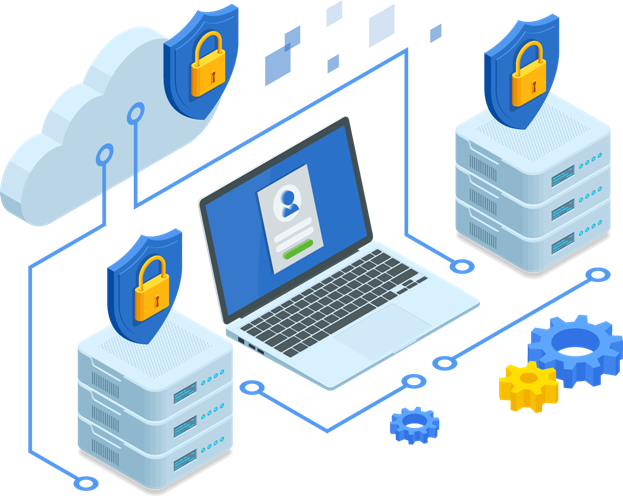 1. Discover
Discover your tactical cybersecurity risks and vulnerabilities with vulnerability scans, sensitive data discovery, and secure configuration assessment. Know what sensitive data you have, where it is stored, and which assets pose the greatest risk to your organization. With options for internal and external scans, CYRISMA allows you to see your system and network vulnerabilities from multiple vantage points – both external and internal to your network. You also get to monitor the dark web for leaked data, and follow chatter about your organization in underground forums.

2. Understand
Get a clear understanding of your internal and external attack surface and security vulnerabilities by deep diving into scan and assessment results. CYRISMA maps the vulnerabilities identified in your environment to impacted assets and applications, and presents all the data you need to get to the root cause of security issues, understand their severity, and remediate vulnerabilities. With a centralized view of multiple scan results and risk scores, you can easily correlate different kinds of data to get an overall understanding of your security posture.

3. Mitigate
Mitigate the vulnerabilities identified during the scanning and assessment process with actionable recommendations for remediation, and the ability to assign mitigation tasks to either IT and security teams or end users from non-IT departments. Mitigation plans include start and end dates and the users responsible for specific mitigation tasks, making it easy to track progress and establish accountability. You can view multiple mitigation plans on a single dashboard, see what has been completed and what is in progress, and make sure you are on track to reduce risk.

4. Manage
Manage your cyber risk more effectively with a better understanding of your risk posture, easy-to-track mitigation plans, automated reporting, and risk monetization for informed decision making. Accelerate your journey towards cybersecurity maturity by focusing your efforts on areas that will have the most impact. CYRISMA also makes it easier for you to get senior leadership's buy-in on important security investments by providing the context and data they may need to understand cyber risk and how to reduce it. Develop a matrix for accountability and constant, consistent progress.
Core Platform Solutions include: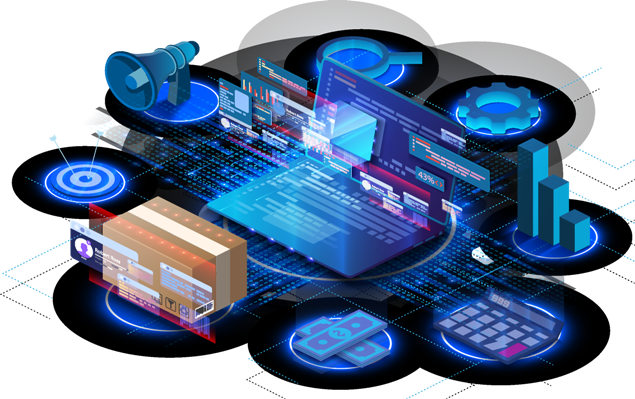 Making Risk Management Simple
At CYRISMA, our goal is to bring affordability, accessibility and simplicity to cybersecurity.
The CYRISMA Risk Management Platform has an intuitive, easy-to-use interface, with built-in multi-tenancy. All features and capabilities are shipped out of the box, with no add-ons to purchase separately and no hidden costs.
With enhanced visibility into your internal and external attack surface, actionable recommendations to close security gaps, and the ability to plan and track mitigation activity, you start seeing results almost as soon as the platform is deployed in your environment.
CYRISMA also helps companies move closer to achieving full compliance with the regulatory policies and standards that apply to their industry with modules for automated compliance tracking with PCI DSS, HIPAA, NIST CSF and the CIS Controls; and secure baselining using the CIS Benchmarks and DISA STIGs.
Discover how CYRISMA can help protect your business
Schedule a demo and get a first-hand look